iCallx PTToC solution offers a dedicated dispatcher console that allows for efficient and effective communication management.
Instant Communication: The system utilizes wide area connectivity through (3G/4G) mobile networks and Wi-Fi, enabling instant and reliable critical communication.
Rapid Deployment: With no infrastructure requirements, iCallx PTToC solution can be quickly deployed in batches to meet user needs and enhance emergency response speed.
Dispatch Features: The solution includes dispatch features specifically designed for enterprises, institutions, utilities, transportation, logistics, hotels, malls, industrial parks, factories, air/sea ports, and various other industries.
Improved Work Efficiency: By providing high efficiency and reliable communication, iCallx PTToC solution enhances work efficiency for users across different sectors.
Network Management System
Five-level call interruption.
Remote parameter configuration.
Live activation configuration.
Traffic statistics.
Primary/Secondary server configuration.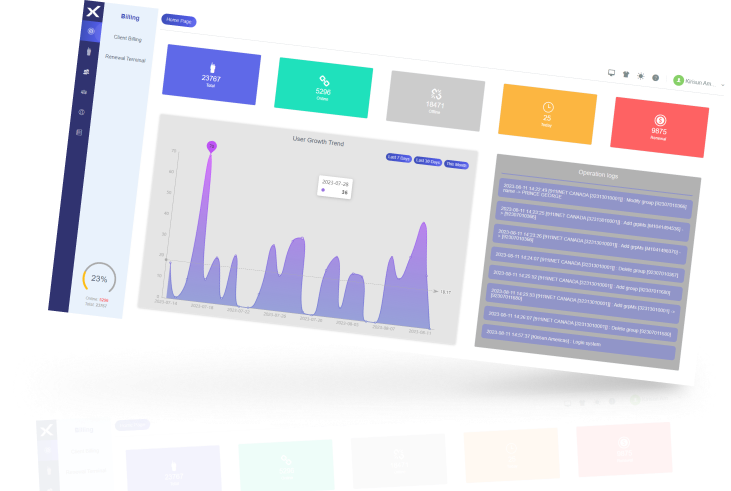 iCallX provides a stable, safe, and comprehensive commercial operation platform to provide customers with several enhanced PTToC services.