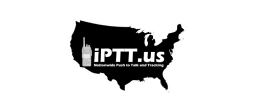 Client:
LANDSCAPING CONTRACTOR
iPTT.us Wireless Communication Solutions
Inefficient communication between teams out in the field and their equipment depot.
The client's in-office staff were relying on cell phones to stay in touch with their fleet vehicles. An in-office agent would relay incoming procurement requests to another in-office agent who would in turn have to physically locate a fulfillment specialist at their storage yard to pass the request along. The arrangement of items for pickup requiring the involvement of so many team members was placing a huge strain on the company's workforce, resulting in unnecessarily high payroll costs.
They required clear voice communication with sophisticated individual and group call support in order to stay connected within their facilities and throughout the different regions of the state in which their fleet operates.
We designed a hybrid system that would immediately start saving this landscaping contractor time and money by implementing two different radio technologies that integrate seamlessly. This dual-pronged approach would achieve efficient communications both on-site and across the fleet's vast footprint, with the added benefit of eliminating unnecessary contact with the front office. Fleet operators would now have the ability to communicate with the fulfillment team directly in order to coordinate their supply needs.
We selected our DP 585 waterproof two-way radios for the fulfillment specialists whose duties placed them outdoors regularly, they are heavy-duty and designed to withstand any climate conditions thrown their way. We deployed a TM840-GW DMR-to-PoC gateway appliance to seamlessly relay the DP585's localized radio transmissions from the depot to the wider area network T65 radios being utilized out in the field.
We chose our T 65 PoC nationwide Push-to-Talk trackable radios for the fleet operators due to their ability to connect across hundreds of miles. The DMR-to-PoC gateway gives on-site radio users the capability to instantly contact fleet vehicle operators and vice versa. By implementing DMR radios and a DMR-to-PoC gateway we were able to eliminate the monthly costs our client would have incurred for the radios that remain within the facilities, which translates into substantial savings for them on an annual basis.
Whether on-premises or out in the field, every team member now has the capability of listening to all transmissions in real-time, and supervisors can initiate private communications with fleet vehicle operators without disrupting other members.
We deployed our PC-based dispatch console software at the front office which allows them to track all fleet vehicles via GPS and initiate group or individual calls from one interface. This functionality helps them improve the customer service they provide to their clients by allowing them to give accurate ETAs of when vehicles will arrive, all while keeping their employees safe behind the wheel by giving them the capability of communicating instantly with a single push of a button.